Basic Collecting Tips
1.  Decide What You Want to Collect
This may seem obvious, but it can be the hardest step!  It may be your first reaction to go with collecting a seemingly high-value item, but that's not always the right choice. Remember Beanie Babies?  Find something that you are drawn to – you can collect literally anything. Books, coins, art, clocks, watches, the list goes on forever.  Pick something you are going to love being surrounded by and that may hold its value for years to come.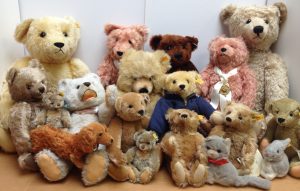 2. Research, Research, Research
If you hope to have a valuable collection to pass down to your family, you'll need to spend some time researching how to determine if an item is in collectible condition, the prices they are worth, and how to find the best items at the best prices.  Luckily there are books out there for starting almost any collection imaginable.
3.  Find Resources to Purchase Your Collectibles
Ebay is a great resource to find almost anything you want to collect.  Thrift stores, antique stores, and consignment shops are also good choices. They will not only have your most unique items but will typically have resources to find more items for your collection. I guarantee a good shop owner will know someone trying to sell just about anything you're in the market for.  Another good source is to join Ebay Groups, Facebook groups and other communities that focus on the items you collect. They share ideas on where they get their items and how they grow their collections.

4. Display and Protect Your Items
What fun is a collection if it isn't displayed properly?  Shopping for or building your own display cases to fit your home is part of the fun of collecting. Good organization will help you keep track of what you've already got in your collection as well as make it easier to display. Additionally, having your collection displayed or stored in the right manner will help protect your items from damage.  Keep items like porcelain figurines and collectible plates out of the sun as they will develop crazing, a network of lines or cracks in the fired glazed surface. Check out our Pinterest page for some clever ways to display.
5.  Keep Organized – Your Loved Ones Will Appreciate It
Someone you love may inherit your collection so it helps to keep good records, either on paper or on an Excel spreadsheet.  Original Certificates of Authenticity or appraisals should be readily available. As an Ebay consignment specialist, I receive a variety of collections from clients who have inherited things from family members that they don't want them or do not have the storage space.  Make it easy on them by keeping good records.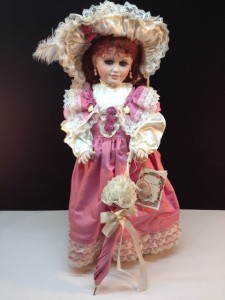 A client of mine inherited over 600 dolls that her mother purchased online.  I was able to sell them on on my Ebay store over a six month period but it required so much of her time and caused her so much stress just to get them organized and delivered to me.  She was delighted to receive over $10,000 after we sold them and shipped them to their new homes.
With these basic collecting tips you are set to start collecting! A great starting place is Kelly's Collectibles, where we have a wide range of collectibles to choose from.